OneStart are proud to announce that the winners of the OneStart 2016 program are Captain T Cell and InBrace. This was determined earlier this month at the OneStart EU and Americas Finals Galas held respectively in London and Boston. Captain T Cell (OneStart 2016 EU Winners) and InBrace (OneStart 2016 Americas Winners) each walked away with £100k / $150k of non-dilutive financing and continued guidance and support from the OneStart community of partners, mentors and fellow entrepreneurs.

The top-10 finalists per stream (click here to view the EU Finalist's 1-minute pitches and here for the Americas Finalist's videos) were put through a rigorous selection process. After submitting a 10-page business plan and 20-slide pitch deck, they used the later asset to give a 30-minute detailed presentation to a panel of expert judges. These individuals came from across our extensive partner network, bringing together the highest caliber of representatives from the world's leading pharmaceuticals companies. For more details about our judges see below.

OneStart Global 2016 Judges

Jens Eckstein, PhD - President, SR One
Dan Perez - CEO, Oxbridge Biotech Roundtable
Ilan Zipkin, PhD - Senior Investment Director, Takeda Ventures

OneStart EU 2016 Judges

Jeanne Bolger, MB BCh - Vice-President Venture Investments, Johnson & Johnson Innovation - JJDC
Georg Buchner, PhD MBA - Licensing Director, Amgen
Tim Herpin, PhD MBA - Vice-President, Strategic Partnering & Business Development, Oncology & STL at AstraZeneca
Aric Orbach, DVM - Head of Pharmacology, Teva Pharmaceutical Industries

OneStart Americas 2016 Judges

Art Bertelsen, PhD - Vice-President Research Collaborations, Bristol-Myers Squibb
Ulrich Bruggeman, PhD MBA - External Opportunity Leader, Sanofi
Paul Thibodeau, PhD MBA - Senior Director, Global Business Development, Teva Pharmaceutical Industries

After these impressive presentations and tough Q&A sessions we were joined by a 200 strong audience for the Finals Pitch Dinner. Over a 3-course meal each team gave a short 3-minute overview of their unique technology. The London and Boston dinners were both great events, a brilliant way to not only close both streams of the program but to celebrate healthcare entrepreneurship. The showcase, designed to promote the young innovators of today whilst inspiring future entrepreneurs.
---
Winner of OneStart EU 2016
Captain T Cell won the EU stream of the program with a novel platform to provide preclinically validated next generation T-cell receptors (TCRs), gene therapy for the majority of cancer patients. Traveling from Berlin, Germany to be with us for the day the team were off to a great start with a confident and professional presentation.

Yet when Jens Eckstein, President of SR One and Dan Perez, CEO of the Oxbridge Biotech Roundtable who together co-founded the OneStart accelerator simultaneously announced the winner, the team where extremely surprised. As Felix, Inan and Julian took the stage they were lost for words but after the initial shock had worn off it was evident that the injection of funds will make a huge difference, allowing them to hit a number of the key milestones ahead. As explained by Felix Lorenz, PhD the team leader, Founder and CEO of Captain T Cell.

"What an incredible night. Winning the OneStart competition was very unexpected and it's a fantastic endorsement for our project. This will help a lot when lifting Captain T Cell from an academic project to a real startup company. Incredible acceleration. We're very excited."

After being presented with the giant cheque they refused to be parted and managed to take it on the plane back with them to Berlin.

---
Winner of OneStart Americas 2016
Whilst an orthodontics company, InBrace won the Americas stream for the first time. InBrace is the first truly frictionless, self-contained, self-activating, and self-limiting orthodontic device delivering treatment that is faster, more comfortable, and more effective while requiring fewer and quicker appointments.

At OneStart were thrilled to see the breadth of ideas submitted each year become more and more diverse. InBrace's team leader and CEO John Pham, DDS MS BSEE explains what he and his team have gotten from the program.

"Onestart was a phenomenal experience for Team InBrace. The access to world class mentors, introductions to investors, and constructive feedback was invaluable. Over the course of 7 weeks, Onestart connected us with two great industry mentors: Jill Carroll from SR One and Ilan Zipkin, PhD from Takeda Ventures who worked with us weekly to refine our business plan and pitch. Through the process, our team has grown stronger and is better equipped to take on the challenges of starting up a company in healthcare. The relationships developed and the prizes awarded will benefit us for years to come."

---
OneStart 2016 Partners

Every year we're thrilled by the continued involvement and support we receive from the OneStart partners. Two of our newest partners, Amgen supporting the European stream and Teva Pharmaceutical Industries, a Global partner discuss what they have gained from sponsoring the world's premier healthcare accelerator and why they're involved.

"This has been a wonderful program, shining a light on the outstanding talent that exists out there. It has been a real pleasure to be involved in something that aims to give amazing ideas a chance to become a reality,"
adds Kobi Cohen, PhD, Director, Search & Evaluation, Global R&D at Teva Pharmaceutical Industries.

This sentiment is echoed by Ray Barlow, PhD, Executive Director, Business Development at Amgen.

"Amgen is very excited to be supporting OneStart – we congratulate all of the entrepreneurs involved. Supporting and engaging with early-stage healthcare innovators remains a top priority for Amgen in the UK."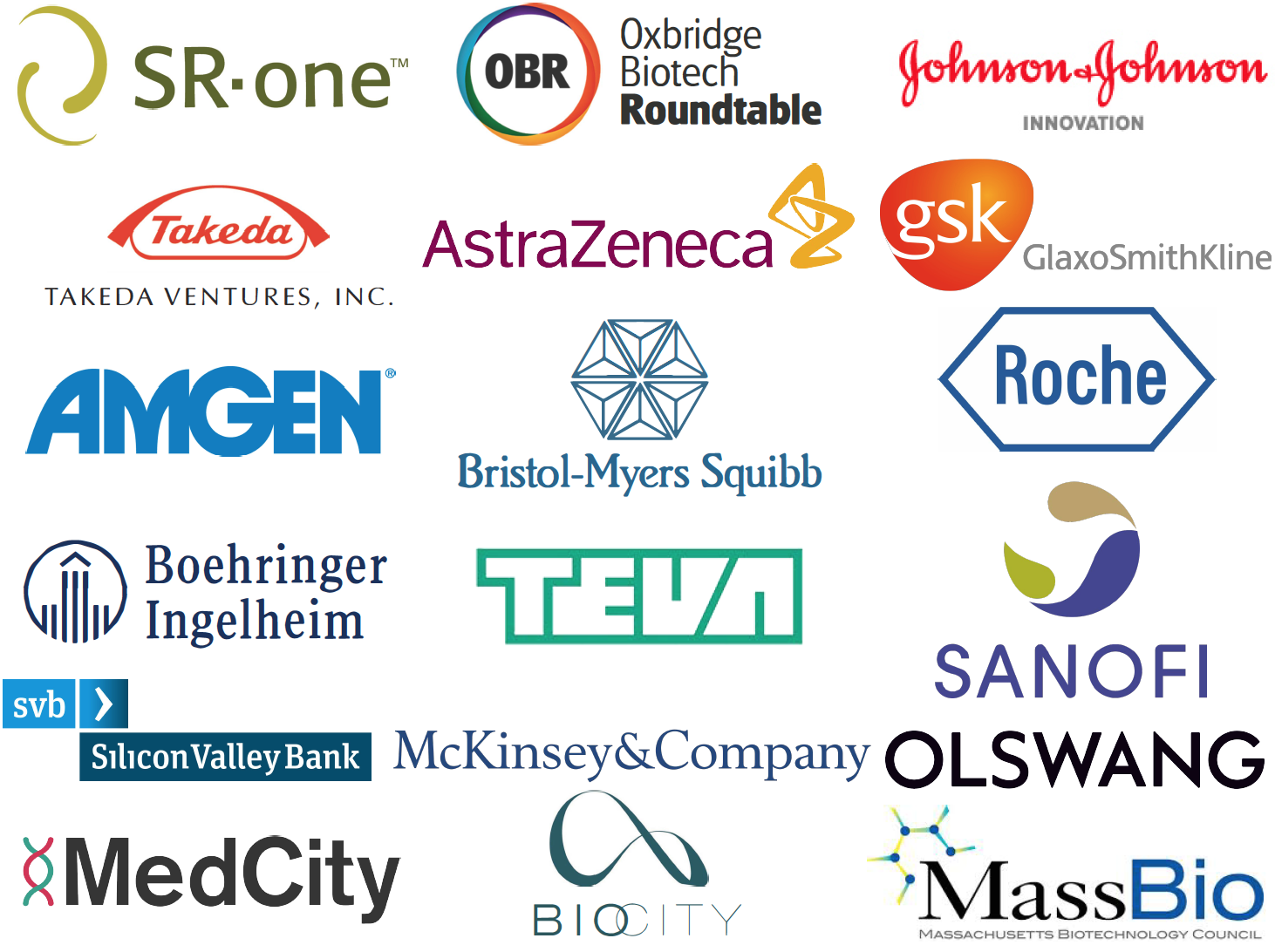 ---
Summary
"This year's finalists are amazing additions to the growing list of OneStart alumni. All of them are talented and passionate life science entrepreneurs who will make a difference in healthcare innovation and patient care. I can't wait to see where these cool companies are in a few years from now!"
Concludes Jens Eckstein, PhD, President of SR One who co-founded OneStart in collaboration with OBR.
OneStart 2016 has been our largest program to date. We wish to congratulate everyone who has been involved.
---
For more details about OneStart 2016, see
www.onestart.co

Notes for Editors
Interviews available with the CEO on request – please contact Jessica Sutcliffe on jess@oxbridgebiotech.com.

About Captain T Cell

Captain T Cell was founded in 2015 and is a 4 person team originating from the Max Delbrück Center for Molecular Medicine in Berlin, Germany. Lead by Felix Lorenz, PhD, the CEO and CSO they're unique platform seeks to develop next generation T-cell receptors for cancer immunotherapy. Felix is joined by 3 colleagues, Elisa Kieback, PhD, Head of Clinical Trials, Inan Edes, PhD Candidate, Head of R&D and Julian Clauss, PhD Candidate, Head of Cell Manufacturing.

About InBrace www.in-brace.com

InBrace is a medical device company developing a novel orthodontic solution for the treatment of malocclusion. These invisible comfortable brace are designed to work behind your teeth. InBrace is lead by John Pham DDS MS BSEE, the co-founder and CEO. He is joined by CBO Vijay Dhaka, MBO, and co-founder Hongsheng Dong, DDS PhD. InBrace is currently based in Huntingdon, Orange County California and they're currently in the process of conducting proof of concept clinical trials across the US.

About Oxbridge Biotech Roundtable (OBR) www.oxbridgebiotech.com

Oxbridge Biotech Roundtable was founded in 2011 with the aim of creating better ties between academia and industry. This is achieved through encouraging enhanced communication and consultancy between the two sectors, with a 30,000 strong network of academic and industrial professionals.

About SR One™ www.srone.com

SR One is the independent corporate healthcare venture capital fund of GlaxoSmithKline (GSK). Founded in 1985 they have invested over $830MM into the biotechnology sector, with a 35 strong public and private portfolio, investing globally in companies that will have a significant impact on medical care.

About OneStart www.onestart.co

OneStart is the world's largest life sciences and healthcare startup accelerator programme. Founded in 2012 it aims to encourage entrepreneurship among young and disruptive healthcare innovators. Applications are open to all, from early to more developed businesses, whose idea focuses on improving human healthcare, irrespective of the type of technology. Participation is limited to individuals under the age of 36 and companies who have not raised more than £160,000 in dilutive funding.